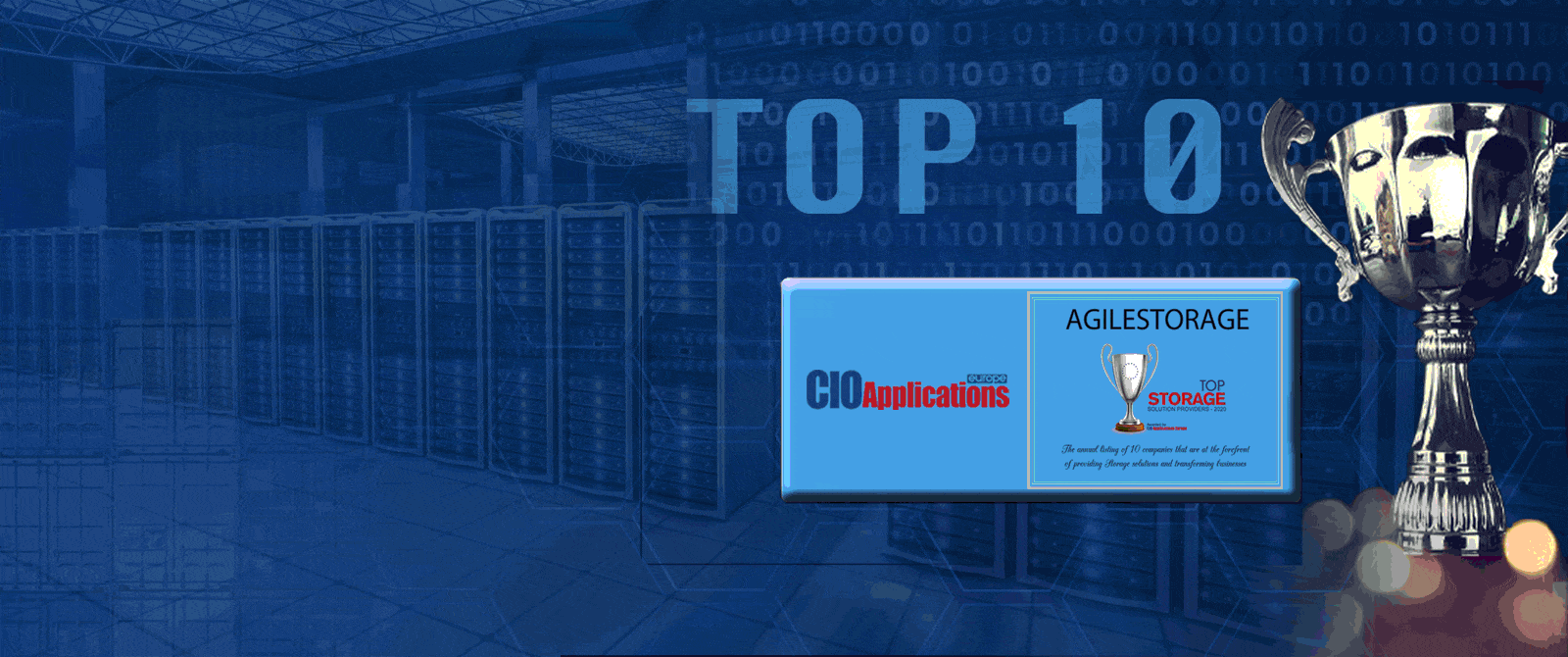 AGILESTORAGE
The annual listing of 10 companies
that are the forefront of providing Storage solutions and transforming businesses
HAS BEEN AWARDED BY CIO APPLICATIONS EUROPE
AS ONE OF THE TOP 10
STORAGE SOLUTION PROVIDERS 2020

THE (R)EVOLUTION
Effortless management of Mixed workloads, distributed storage infrastructure, real hybrid- and/or multi cloud operations, tough disaster recovery SLA's, and leading edge data protection.
AGILESTORAGE transforms your storage landscape into a simple utility!
IN STORAGE SIMPLICITY

WASP™
No matter which storage challenges are ahead of you, WASP™ ensures storage agility through flexible, efficient, scalable and sustainable storage infrastructure for your data.
Guaranteed storage performance down to the application level.
THE WORKLOAD AGNOSTIC STORAGE PLATFORM

WASPcenter™
The user interface is self-explanatory, allows management of multiple, distributed storage deployments in one view, simplifies storage management dramatically and cuts storage operation costs radically.
This is the new DNA of storage agility.
CENTRALIZED MANAGEMENT FRAMEWORK

SURPASSING
AGILESTORAGE systems are built on cost efficient standard Intel x86 hardware. No expensive forklift upgrades occur at any capacity or performance scale. The AGILE – EVOLUTION program offers a seamless storage controller hardware renewal after 3 to 5 years without capital expenses.
Up to 65% cost savings against the competition
COST EFFICIENCY

VSM (Virtual Storage Machine)
Every VSM is a virtualized storage system with the full stack of functions and features. The built in QoS engine eliminates storage performance issues and allows up to 5x higher usage of the underlying hardware resources.
Leading edge technology for any multitenant, containerized, Cloud-, Hybrid-Cloud- and/or on premise data storage platform.
TECHNOLOGY
IT'S TIME TO RETHINK STORAGE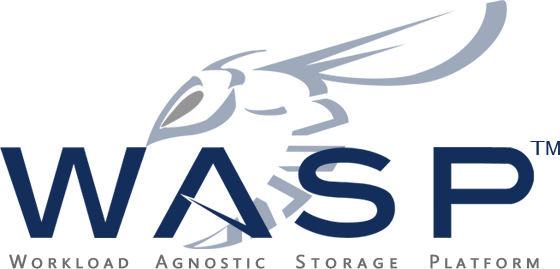 Data Centric Storage Architecture
Guaranteed Storage Performance
Unreached Simplicity of Storage
Surpassing Cost Efficiency
Highest Storage Agility & Flexibility
The first real storage hypervisor is a giant leap towards agility and flexibility supporting business changes!
The containerized, multitenant VSM architecture enables highest flexibility / agility as compute hypervisors do. The flexibility to address quickly changing business needs is the DNA of WASP™. This product is built to empower small-, medium-, large- and enterprise customers with the highest storage agility to support their actual business requirements, upcoming business changes and unforeseen future storage challenges.
VSM Creation in Less than 2 Minutes
Containerized Multi Tenancy
Transparent VSM Migration
Guaranteed Storage Performance
Centralized Management Framework
Web Based, Self Expanatory Graphical User Interface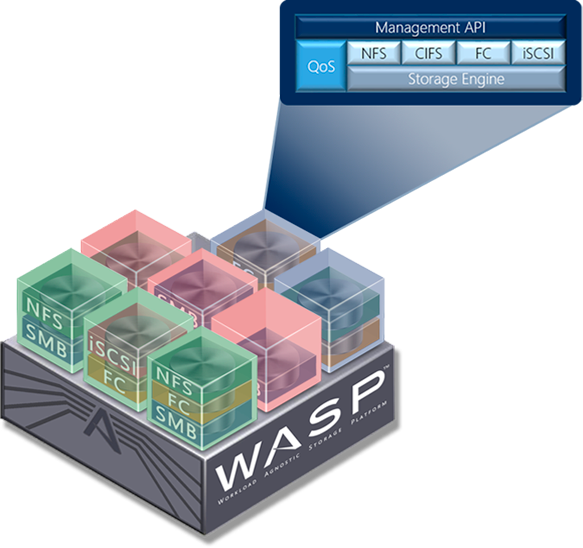 centralized
web - based
management
WASPcenter has set a new standard with its simple web-based management framework. The self-explanatory graphical user interface and detailed storage usage metrics eliminates guesswork, and enables effortless usage optimization of your entire AGILESTORAGE deployment from one single management utility.
This detailed utilization metrics of all your installed AGILESTORAGE appliances, even across geo-distributed Datacenters, makes performance and capacity forecasting a child's play. Also the provisioning of temporary additional performance requests is a breeze.
WASPcenter increases overall storage utilization dramatically and unburdens storage admins at the same time. No matter the size of your AGILESTORAGE deployment, monitoring, scheduling, and troubleshooting has never been simpler or easier.
the cross-industry storage platform
cloud aware - workload agnostic - cost cutting
Explore how AGILESTORAGE can support your business
managed service provider
Healthcare
government
education
PRODUCTION
data accessibility is key
Small-, medium and enterprise business are facing the same challenges in IT-Infrastructure. The difference is only the size.
We make to all our customers, regardless of their size, the same enterprise storage functionality available and affordable.
ACROSS INDUSTRIES AND BUSINESS SIZES AGILESTORAGE PUTS YOU AHEAD.
this is what our customers say

The decision was easy. "We needed powerful, rock solid and affordable Hyper-V storage platform offering enterprise grade functionality. The AGILESTORAGE WASP based solution was the only option that ticked all boxes while maintaining our tight budgetary considerations without sacrificing advanced features."
Theodor Jaggi
CFO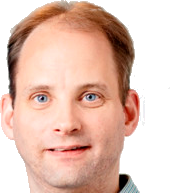 Irrespective of the vertical AGILESTORAGE contributes to your core business objectives.
"With AGILESTORAGE, we are now at the cutting-edge of innovation from a Storag- as-a-Service offering standpoint."
Karan Kirpalani

Associate VP Products & Services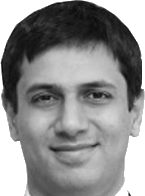 With the AGILESTORAGE appliances we are able to cover our customers requirements optimally in the data storage area and fulfill even the highest performance expectations cost-effectively.
Markus Mayer

Managing Director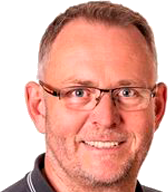 get started
Make your and your customers business successful
Chat Now

Mon-Fri 7:30AM - 6:30PM