Model ASM-2224N
Efficiency - Scalability - Availability - Performance
up to 2'600'000 IOPS Hybrid Pool
up to 28.1 GB/s Throughput
up to 737TB raw NVMe flash capacity
>1 ms average Latency
Built-in Quality of Service
Containerized Multi Tenancy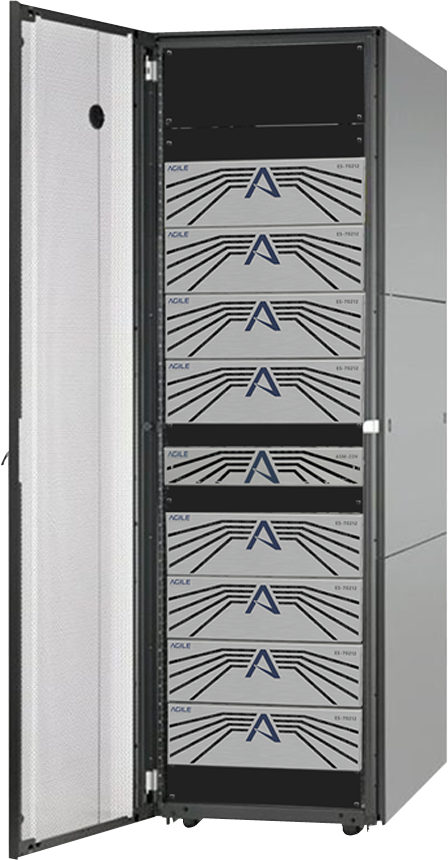 PERFORMANCE - AVAILABILITY - SCALABILITY
We've designed the ASM-2224N Series to provide unprecedented performance and low latency on NVMe all flash pools. The ASM-2224N appliances enable guaranteed performance on application level even in highly mixed workload environments. Dual Socket Intel® Xeon Cascade Lake series CPU architecture with up to 2TB memory per controller and the dual-ported ultra low latency U.2 NVMe drives, and a variety of network choices through standard NIC (Network Interface Controller) card options, ranging from 1G/10G (optical or Base-T) to 40G and 100G connectivity, guarantee highest possible storage performance. Based on WASP's embedded analytics capabilities, application's performance needs also can be dynamically adjusted by the administrator for the ultimate in flexibility.


download datasheet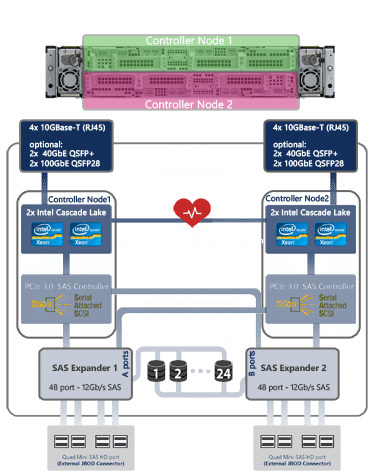 NSPOF - "No Single Point Of Failure"
The WASP storage controller hardware is designed for highest availability, servicing critical applications with non-disruptive storage capacity. The architecture and design of the controller hardware offers a No Single Point Of Failure enterprise storage platform. The diagram on the right illustrates the implementation of the NSPOF hardware architecture.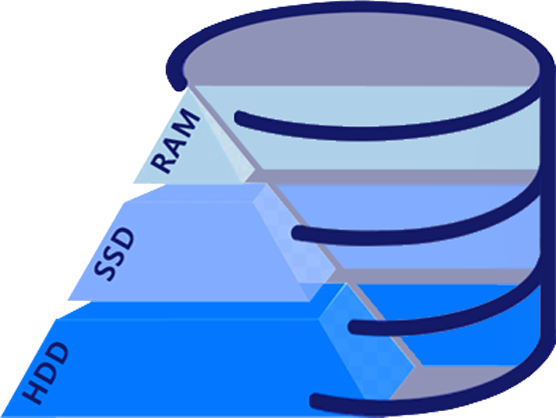 DIRECT CACHE TIERING
Direct Cache Tiering (DCT) decouples IOPS performance from the physical devices where the data is stored. In order to achieve maximum efficiency and performance, Direct Cache Tiering uses DRAM and FLASH devices as write- and/or read cache together with HDDs as one single, accelerated storage pool. As a result, expensive high speed disks or all flash systems are no longer needed to achieve highest IOPS storage performance.
- Storage performance guaranteeD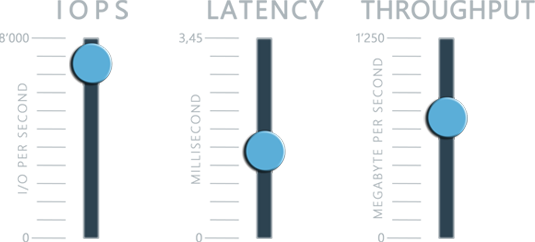 Over the past few years, data storage requirements have changed dramatically. Organizations are now looking for new storage architectures that deliver mature and comprehensive enterprise-class functionality, optimized for mixed storage workloads. WASP's hybrid storage pool architecture is designed to deliver a cost effective platform to enable guaranteed storage performance for each application even in mixed workload environments.
storage containers for multi tenancy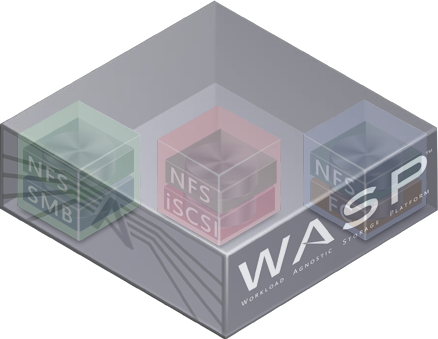 Based on the VSM-Technology, AGILESTORAGE delivers comprehensive data services for multitenant, containerized, Cloud-, Hybrid-Cloud- and/or on premise data storage environments. A VSM is a fully featured, containerized and independent virtual storage system which consumes all, or a part of, the total storage resources that the underlying hardware can deliver. The amount of the total hardware resources one VSM is allowed to consume can be defined during the deployment process of the VSM and easily adjusted at any time as needed.
availability of your DATa is key
There are plenty of things to worry about every day, but storage shouldn't be one of them. AGILESTORAGE appliances have been designed to address even the most complex storage challenges that customers face. When disaster strikes, AGILESTORAGE's DR-VSM solution helps enterprise-wide to prevent productivity outage, reputation damage and revenue loss.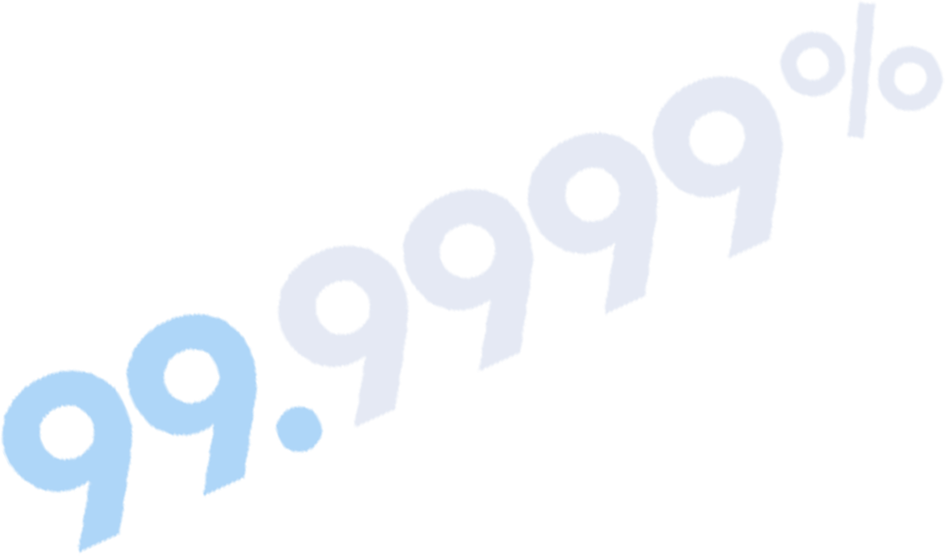 AGILESTORAGE appliances just work, period.
ASM-4XX series deliver 99.9999% availability – including maintenance, failures, and generational upgrades. That means your data is always on, always fast, and always secure. AGILESTORAGE appliances are cloud connected, contain unreached predictive support, provide powerful real-time analytics and deliver highest data protection. If your appliance needs your attention, your smartphone will let you know.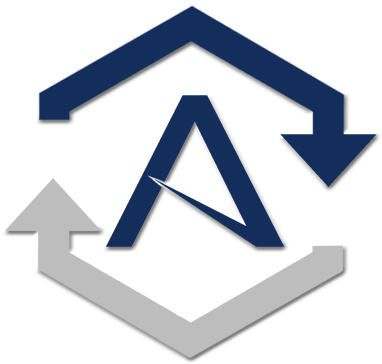 EVOLUTIONARY STORAGE INFRASTRUCTURE
AGILESTORAGE appliances do not age, they enhance with time. In fact, ASM-4XX is just a seamless, non-disruptive upgrade away from the next AGILESTORAGE appliance generation. It's all part of AGILE-EVOLUTION STORAGE, our progressive and future proof ownership model, which delivers continuous innovations in software and hardware to you with no forklift upgrades, and no data migrations.
learn more about agile evolution
TECHNICAL HARDWARE SPECIFICATIONS:
Model Name
ASM-2124N
ASM-2224N
Form Factor
2U1N 19" rack mount
Optional:
Second Controller Node
2U2N 19" rack mount
Processor
Dual Socket (per controller node)
Intel® Xeon® Cascade Lake CPU up to 140W
Dual Socket (per controller node)
Intel® Xeon® Cascade Lake CPU up to 140W
Memory
12x DDR4 DIMM slots per controller
(max. 1,5TB RAM per controller node)
(max. 1,5TB RAM per controller node)
Chipset
Intel C620
Intel C620
Storage Controller
Intel C620 NVMe, 2x M.2 port,
Switchtec PM8546 PCIe storage switch

Intel C620 NVMe, 2x M.2 port,
Switchtec PM8546 PCIe storage switch
Redundant NVMe connections by NTB node interconnect (only ASM-2224N)
Network Controller
4x 10GBase-T network port per controller
Optional:
40GbE QSFP+ dual port network card and/or
100GbE QSFP28 dual port network card
controller
Optional:
40GbE QSFP+ dual port network card and/or
100GbE QSFP28 dual port network card
Expansion Slot
3x PCIe Gen3 x16 Low profile
3x PCIe Gen3 x16 Low profile
Disk Drive Bay
OS Drive bays per node
2x M.2 2280 NVMe SSD's
Front primary bays:
24x 2.5" U.2 NVMe dual port hot-plug bays
OS Drive bays per node
2x M.2 2280 NVMe SSD's
Front primary bays:
24x 2.5" U.2 NVMe dual port hot-plug bays
Node Interconnect
Midplane
Intel NTB PCIe Gen3 x8 connect
Only with second Node installed
Midplane
Intel NTB PCIe Gen3 x8 connect
System Management
IPMI 2.0 compliant
Dedicated Management Port RJ45
IPMI 2.0 compliant
Dedicated Management Port RJ45
Power Supply
2'000W Platinum
N+1 redundancy
2'000W Platinum
N+1 redundancy
Performance
up to 2'600'000 IOPS at 8K block size
up to 2'600'000 IOPS at 8K block size
Throughput
up to 101.1 TB/h (28.1 GB/sec)
up to 101.1 TB/h (28.1 GB/sec)
Scalability
2U base system enclosrue
up to 737TB raw NVMe flash capacity
2U base system + 2x 2U JBOF enclosures
up to 2'211TB raw NVMe flash capacity in 6U
2U base system enclosrue
up to 737TB raw NVMe flash capacity
2U base system + 2x 2U JBOF enclosures
up to 2'211TB raw NVMe flash capacity in 6U
Connectivity
1G / 10G / 40G / 100G Ethernet
1G / 10G / 40G / 100G Ethernet
Storage Protocolls
SMB 2.x / SMB 3.x / NFS v3 / NFS v4
iSCSI
OpenStack / CloudStack
SMB 2.x / SMB 3.x / NFS v3 / NFS v4
iSCSI
OpenStack / CloudStack
RoHS
RoHS Compliant
RoHS Compliant
Environmental specs.
Operating Temperature: 5°C to 37°C
Non-operating Temperature: -40°C to 60°C
Operating relative Humidity: 8% to 90%
Non-operating relative Humidity: 5% to 95%
Operating Temperature: 5°C to 37°C
Non-operating Temperature: -40°C to 60°C
Operating relative Humidity: 8% to 90%
Non-operating relative Humidity: 5% to 95%
Dimensions (HxWxD)
87.3mm x 447mm x 825mm
87.3mm x 447mm x 825mm